Back to the Garden:
Walking in God's Manifest Presence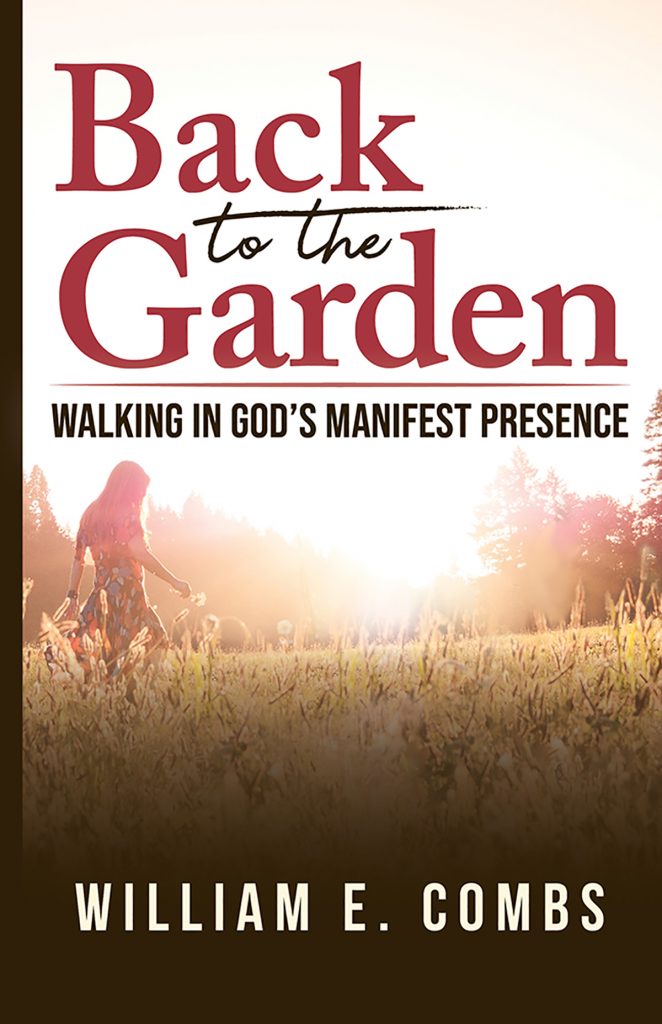 Duvall, Washington – December 1, 2022 – Can we find Jesus in the first five books of the Old Testament called the Torah? Author Dr. William Combs says "YES!.
Combs is at heart a student of God's word whose focus has been the first four chapters of Genesis since September 2019.
In his new book, Back to the Garden: Walking in God's Manifest Presence, he seeks to help fellow Gentiles as well as Jews discover Jesus in Genesis and to be a conduit for Jewish believers to encounter Yeshua Hamashiach in the Torah.
Combs combines his academic training and further study, along with a vibrant faith and communion with God, into his in-depth study of pictograms, ancient symbols used by most Old Testament authors.
"For many decades after I graduated from Fuller Theological Seminary, I thought the script of the Hebrew Testament was written in the letters we see in our Bibles today, " Combs explains.
"A few years ago, I discovered that Moses wrote the Torah in pictograms, and it was only much later when Judah was exiled to Babylon that pictograms were transliterated into corresponding Aramaic characters.
He continues, "When the children of Israel left Egypt under Moses' leadership, they had been Pharaoh's slaves with no time to attend school and learn how to read and write their own Hebrew language. However, they were very familiar with the pictograms Moses used because they were common agrarian symbols. Every 'word' Moses wrote became its own dictionary, and these people could 'read' them because they were familiar with the meaning of their pictographic symbols."
"God wants to equip you with the pictographic tools you need to meditate on the Hebrew Bible the way Joshua and David did."
With the patience of a teacher, Combs provides comparisons and detailed charts, what Combs calls "a training manual," equipping the reader with critical tools to unlock new insights into God's inspired word. This level of meditation will breathe new life into familiar passages in the Old Testament — all without the need to learn modern Hebrew.
Combs reminds us of Jesus' own words, indicating His presence in the Torah:
"You search the Scriptures because you think that in them you have eternal life; and it is they that bear witness about me, yet you refuse to come to me that you may have life… Do not think that I will accuse you to the Father. There is one who accuses you: Moses, on whom you have set your hope. For if you believed Moses, you would believe me; for he wrote of me." (John 5:39 -46).
"It is easy to show how passages like Isaiah 53 relate to Jesus. But the pictograms also reveal Him in the Torah and show how John 1:1-3 correlates with Genesis 1:1. One of my goals in writing this book is to reveal Jesus to my Jewish brothers and sisters," he says. It is his fervent hope that Back to the Garden will help lift the veil for all believers as Paul wrote in 2 Corinthians 3:14, 15, 18.
" For to this day, when they read the old covenant, that same veil remains unlifted, because only through Christ is it taken away. Yes, to this day whenever Moses is read a veil lies over their hearts… And we all, with unveiled face, beholding the glory of the Lord, are being transformed into the same image from one degree of glory to another. For this comes from the Lord who is the Spirit."
A resident of Washington state, Combs and his wife Judy are missionaries with Shiloh Global Ministry, and have preached the Gospel in the USA, in Central and South America, Africa, and the Philippines.
Back to the Garden: Walking in God's Manifest Presence (ISBN 978-1949572995025192, $19.99) released from Carpenter's Son Publishing. It is available from selected bookstores and online retailers.
# # #
For a review copy or to interview William Combs, contact Joni Sullivan Baker, Buoyancy PR,
at 513/319-3231 or jbaker@buoyancypr.com.