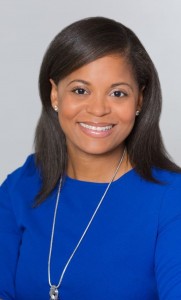 MILWAUKEE – April 18 2019 –Jennifer Imediegwu has joined Moertl, Wilkins & Campbell's Milwaukee office as an Associate Attorney focusing on the areas of estate planning and elder law.
Imediegwu's practice centers on helping clients to achieve their legal objectives pertaining to estate planning, asset protection and elder law, including the preparation and implementation of all estate planning documents, wills, revocable trusts, marital property planning, and powers of attorney.
As part of her estate planning and elder law practice, she also helps families and individuals with special needs trusts and Medicaid (Title XIX) planning, guardianships, probate, and trust administration.
Imediegwu obtained her law degree at the University of Tennessee College of Law in Knoxville, Tennessee and her bachelor's degree in public policy from the University of Michigan in Ann Arbor, Michigan. She is licensed to practice law in Wisconsin and North Carolina.
She is a member of the Association of Women Lawyers, the Wisconsin Association of African American Lawyers, the Milwaukee Chapter of Jack and Jill of America, Inc., and is actively involved with the Milwaukee-Waukesha Aging Consortium.  In addition to her social and church involvement, Imediegwu is a Christian speaker and author of the recently released book, Letters to Her: Becoming a Woman of Purity, Purpose and Proverbs 31 Virtue.
She and her family live in Menomonee Falls.
For more than 70 years, Moertl, Wilkins & Campbell, S.C., has provided Wisconsin and Illinois clients with estate and tax planning and elder law services.  More information on the firm is available at www.lawmwc.com.
# # #
For more information,
contact Joni Sullivan Baker, Buoyancy PR at 513/319-3231 or jbaker@buoyancypr.com.