Just in time for start of fall Bible studies,
author sees journey to God in book of Ruth
The Gospel According to Ruth, A Season of Harvest: 121 Devotions
PASADENA, Calif. August 21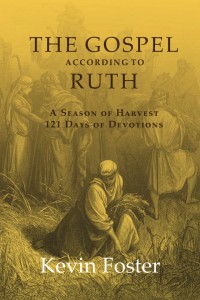 , 2015 –  He was a professional breakdancer on TV and MTV for Clint Eastwood, the Commodores and Cherrelle, on the Benson Show and in commercials for national brands like Mountain Dew.
He went from that high to facing both a brain tumor and cancer.
But Kevin Foster, a soul on a journey, triumphed.
The testing and challenges culminate in his verse by verse study,  The Gospel According to Ruth, A Season of Harvest:  121 Devotions.
Comparing our lives to a journey, Foster sees our lives outside of Christ as being in the desert of Moab, before Ruth knew the Living God, and her journey to Bethlehem as our journey to finding faith in Christ.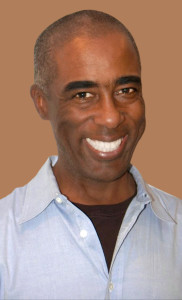 "We find rich mercies in God,"  Foster says. "Naomi returned to His love and mercy. Ruth discovered His love and mercy, and Boaz extended His love and mercy.  If you are lost in Moab….come home to the sweet love and mercies of God.  He is the Father of mercies and a friend of sinners."
"God in Christ Jesus is where you will be forever loved."
Foster's words have impact because he's faced trials, yet still followed God.
As a nationally-recognized skateboarder, he sought to become a top breakdance performer.  After perfecting his moves, he won a national Kool-Aid commercial despite not having an agent.
He next garnered commercials for Mountain Dew and Ocean Spray, then music video performances such as principal breakdancer in the MTV promo for Clint Eastwood's 1983 film "Sudden Impact," and for the Commodores 1985 MTV hit "Nightshift."  A top music video for Cherrelle and an appearance on the "Benson Show" followed.
But next he traveled to 16 countries with a global skateboard ministry, later moved to Liberia, West Africa for study and service with a medical missionary doctor and attended Bible College while there.
Seeking a career as a Nurse Practitioner and a Physician's Assistant, he then began studies at the University of Southern California School of Medicine.
His goal was nearly derailed by a brain tumor discovered toward the end of his training. He persevered, finished his training, and became board certified.  A few years later, married with a young family, he then faced cancer.
Foster's attitude wasn't one of despair or anger.
"Instead of asking 'why me, Lord?', " Foster says, "I say, 'why not me?'"
He believes his previous life experiences prepared him to complete the study of Ruth to share it with others.
"If the reader is open with a prepared heart, this devotional book will inspire those seeking that richer, closer walk with the Lord," Foster says.
Today Kevin Foster has a medical career as a nurse practitioner and serves as a lay preacher and volunteer in Pasadena, California. He and his wife have five children.
Just in time for the start of fall Bible studies, The Gospel According to Ruth, A Season of Harvest:  121 Devotions [ISBN 978-1-942587-15-6] releases September 1 from Carpenter's Son Publishing. It is available from select retailers and at http://www.ruthgospel.com.
# # #
Editor's Note: For more information, to obtain a review copy or to interview Kevin Foster,
contact Joni Sullivan Baker, Buoyancy PR, 513/319-3231 or jbaker@buoyancypr.com